Looking for Digital Forensics service?
Our top Computer Forensic experts are ready to help.
Interested to to find & produce evidence from digital media (computer/mobile phone/network/server) OR computer forensics training for your teams?
Condition Zebra is CREST certified & ISO 27001:2013 company that offers Digital Forensics services and trainings for SMEs, Financial & Government institutions.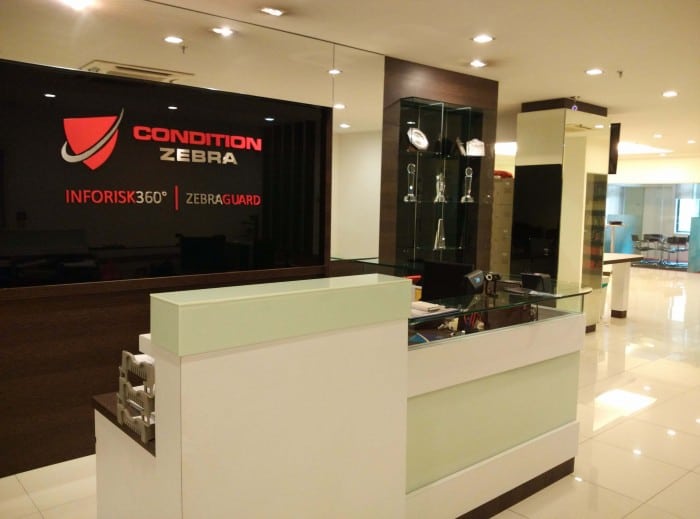 Get Your Free Consultation
Complete the form below to schedule a free consultation session to learn about your company's needs and scope for Digital Forensics.
About Condition Zebra
15 years experience
Established in 2007, Condition Zebra has 15 years of experience in the IT security industry together with International collaborations in the USA – Utah's high-tech community.
We have wide experience in providing professional Cyber Security solutions, education & training in the field of Cybersecurity.
CREST certified
We're proud to say that our well-sought Cyber Security Services
(Penetration Testing) is recognized as an accredited service by Accreditation body CREST. CREST Penetration Testing services accreditation is a mandatory requirement by most financial institutions and reputable companies in Malaysia.
ISO 27001:2013 company
We have been awarded the ISO 27001:2013 certificate. This ensures that our services meet the International standards which aspire us to manage the integrity, confidentiality and availability of assets and information such as financial information, intellectual property, employee details or information entrusted to us by third parties – such as websites and other customers or partners.
Award Winning Company
In 2015, Condition Zebra won "Cyber Security Education and Training Provider of the Year" awarded by Cybersecurity Malaysia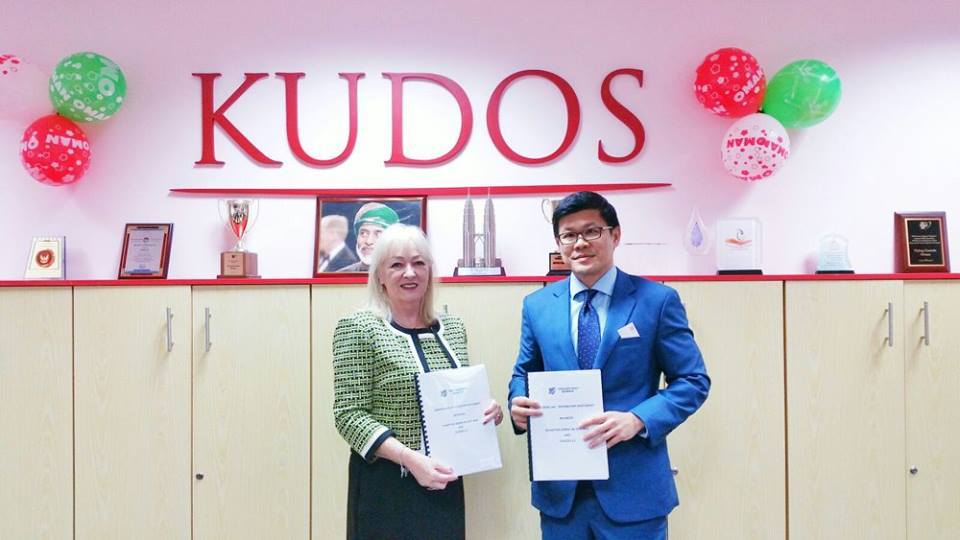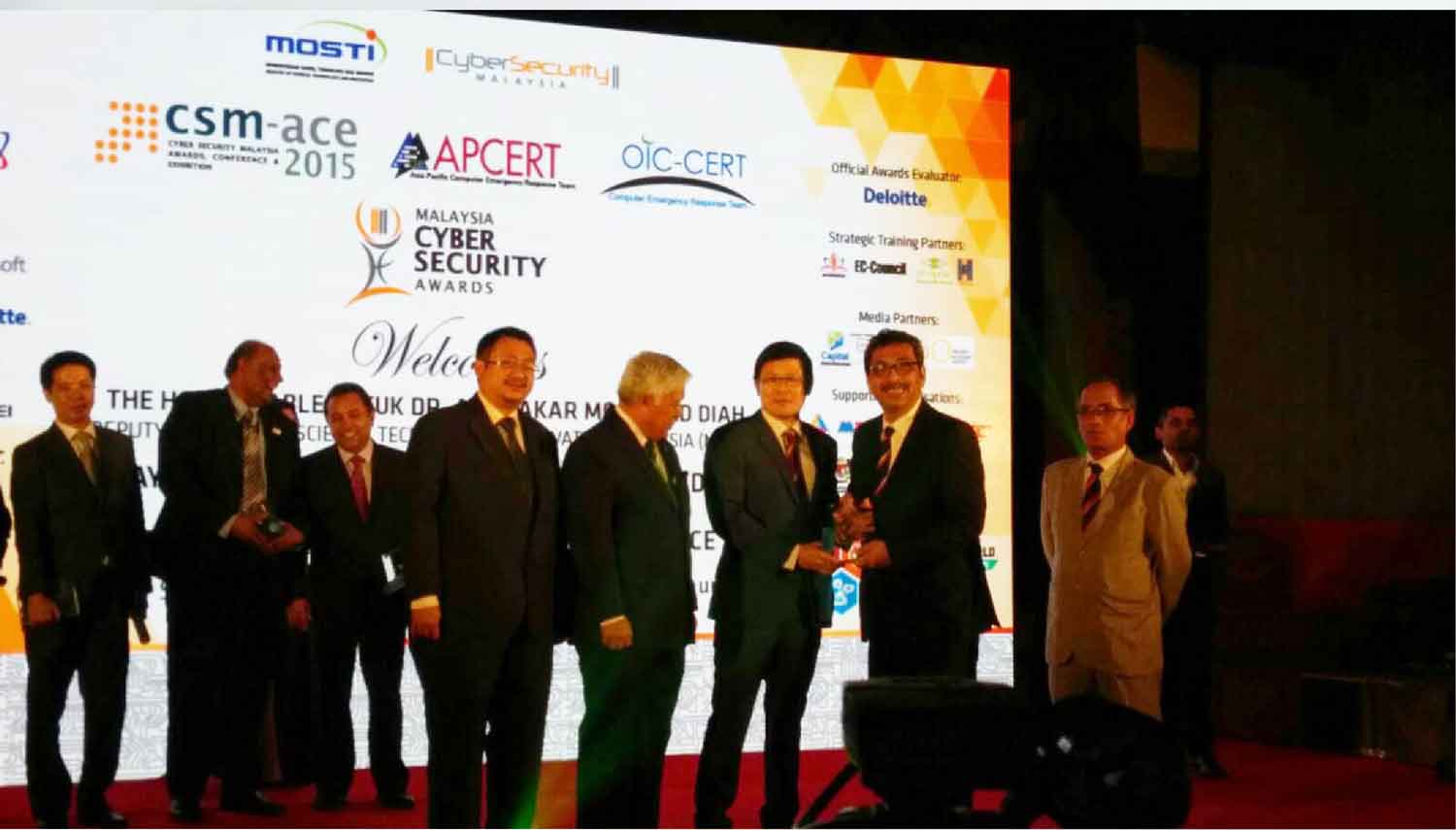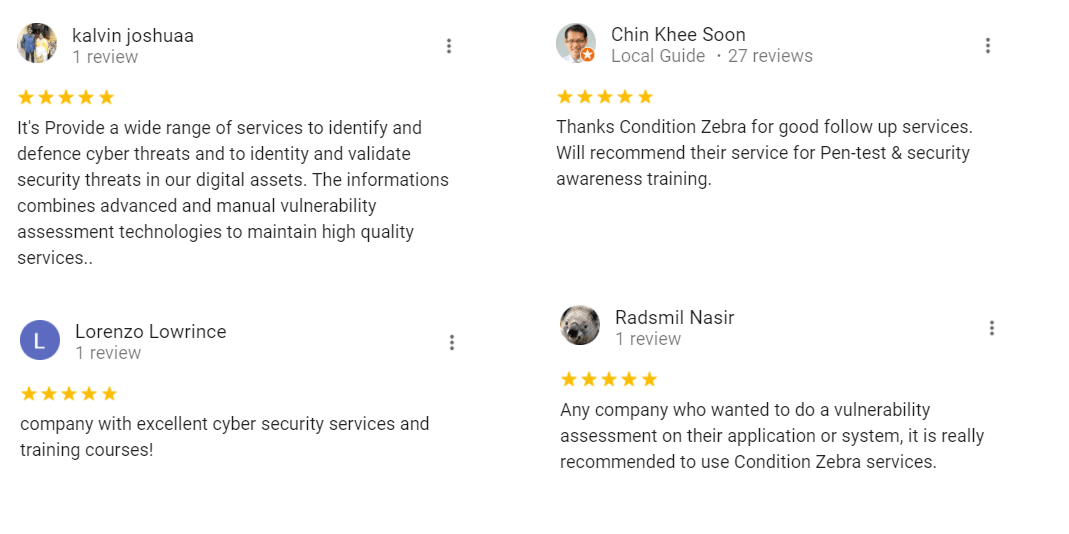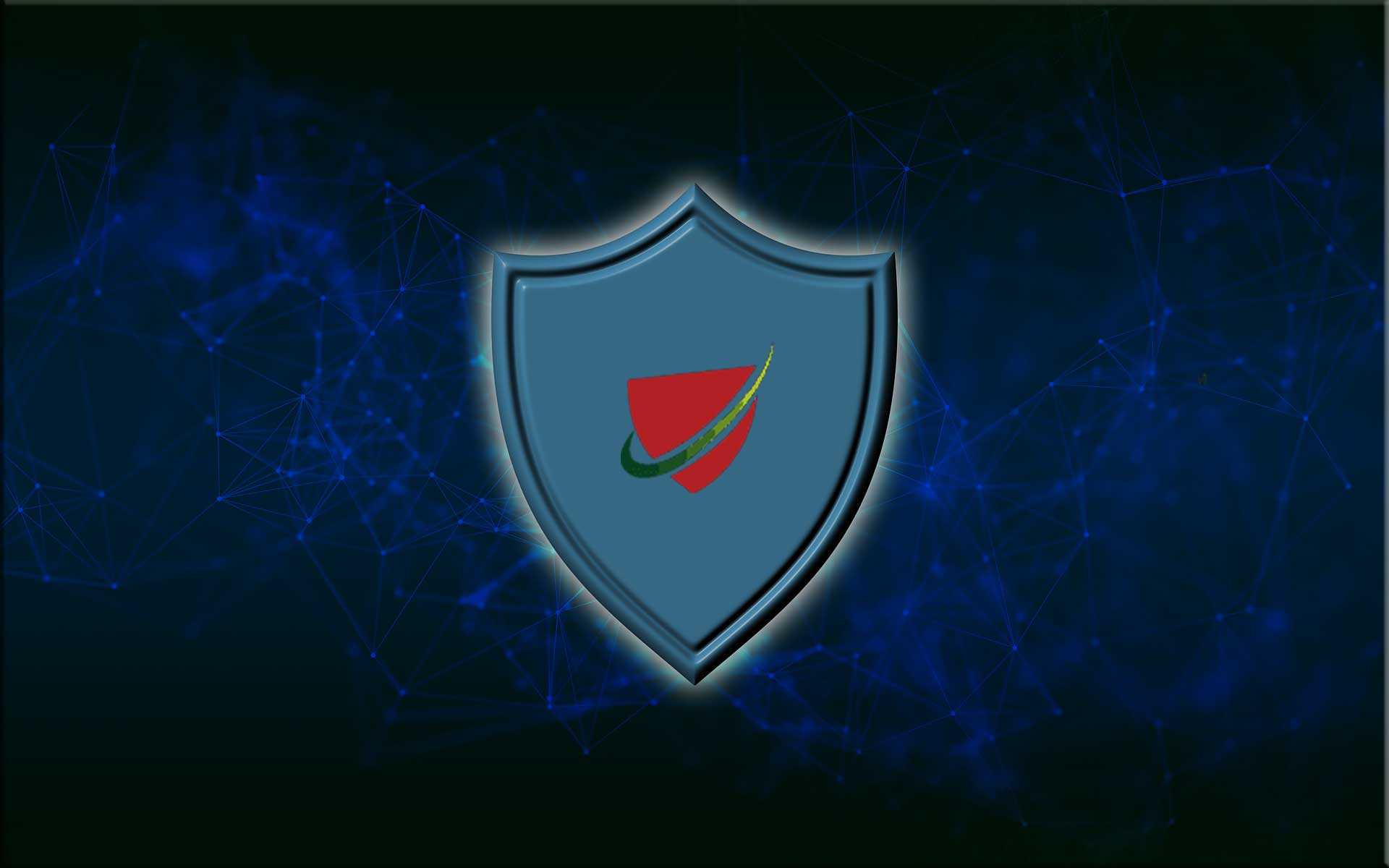 The Needs for Digital Forensics
Organizations may need digital forensics in following type of cases:
Intellectual Property Theft

Industrial Espionage

Employment Disputes

Fraud Investigations

Inappropriate use of the Internet and Email in the Workplace

Forgeries related matters

Bankruptcy investigations

Issues concern with the regulatory compliance
Digital Forensics Benefits
To ensure the integrity of the computer system.
To produce digital evidence in the court, which can lead to the punishment of the culprit.
It helps the companies to capture important information if their computer systems or networks are compromised.
Efficiently tracks down cybercriminals from anywhere in the world.
Helps to protect the organization's money and valuable time.
Allows to extract, process, and interpret the factual evidence, so it proves the cybercriminal action's in the court.
Get Your Free Digital Forensics Consultation

Condition Zebra's sole mission is to help SMEs, Financial & Government-linked corporations with Cyber Security Services & Training. If you're looking to leverage our expertise, that is to get the best Cyber Security solutions that demonstrate the highest levels of knowledge, skill and competence then reach out to us today!
Corporate Headquarter:
Level 3-10, Block F, Phileo Damansara 1,
Jalan 16/11 Off Jalan Damansara,
46350 Petaling Jaya, Selangor,
MALAYSIA.
Email: [email protected]
Whatsapp: +6012-229 3908