Web Security Training
We want to invite you to join our Masterclass Online Training, in times of
post-quarantine and WFH – Work from Home period! During this pandemic, we have taken the initiative to continue educating and training individuals in
Web Application Security Course.
Our team of experts in Web Application Security Testing has come up with a well-accomplished syllabus after years of experience working with over
200 successful Web Application Security Assessment projects. Whether you're a beginner or experienced IT personnel, this is the class you do not want to miss.
Website Hacking Course 
 
Web Application Security Online Course
Date: 14 – 15 December 2020
Day: Monday & Tuesday
Platform: Microsoft Teams Meeting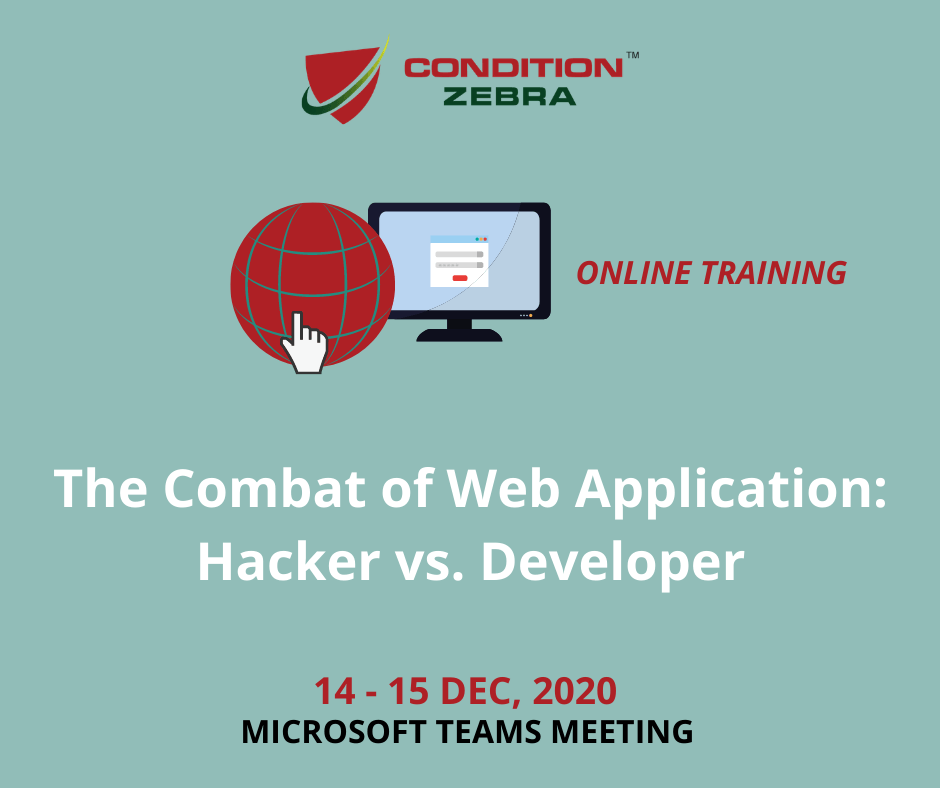 About Condition Zebra
Condition Zebra, also known as CZ, is based in Malaysia, an award-winning company for Cyber Security Training Provider since 2015.
Together with 14 years of experience in the industry makes us one of the best IT security services and training providers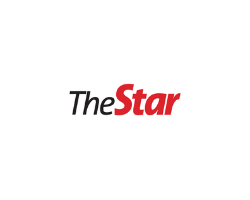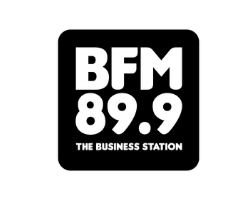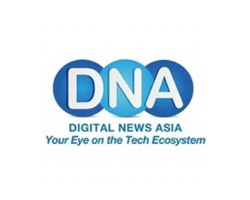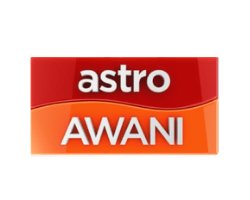 Web Security Training Benefits
✔️ Learn from the comfort of your home or office
✔️ Improve knowledge and skills in fundamental of cybersecurity and web application security testing
✔️ Learn from Top Rated Cyber Security Experts
✔️ Best investment for your future with HRDF claimable up to RM500
✔️ Live 2 hours mentoring session
✔️ Training guide, materials, and recorded access to the training
Register Now & Get a Call Back
Web Application Security Course Details
The Combat of Web Application – Hacker vs. Developer
Date: 14 – 15 December 2020
Day: Monday & Tuesday
Time : 9am – 1pm daily
Course Fee: RM500 only
Platform: Microsoft Teams Meeting
Duration: 8 hours (4 hours a day) + EXTRA 2 hours mentoring session on the second day (2pm-4pm)
Day 1 (Monday – 14 December, 2020)
Module 1: Introduction to Web Application Penetration Testing
Module 2: Web Application Architecture
Module 3: HTTP Basics
Module 4: Information Gathering
Module 5: SQL Injection
Day 2 (Tuesday – 15 December, 2020)
Module 6: Cross-site Scripting
Module 7: Cross-site Request Forgery
Module 8: File Inclusion
Module 9: Burp Suite
Register Now & Get a Call Back