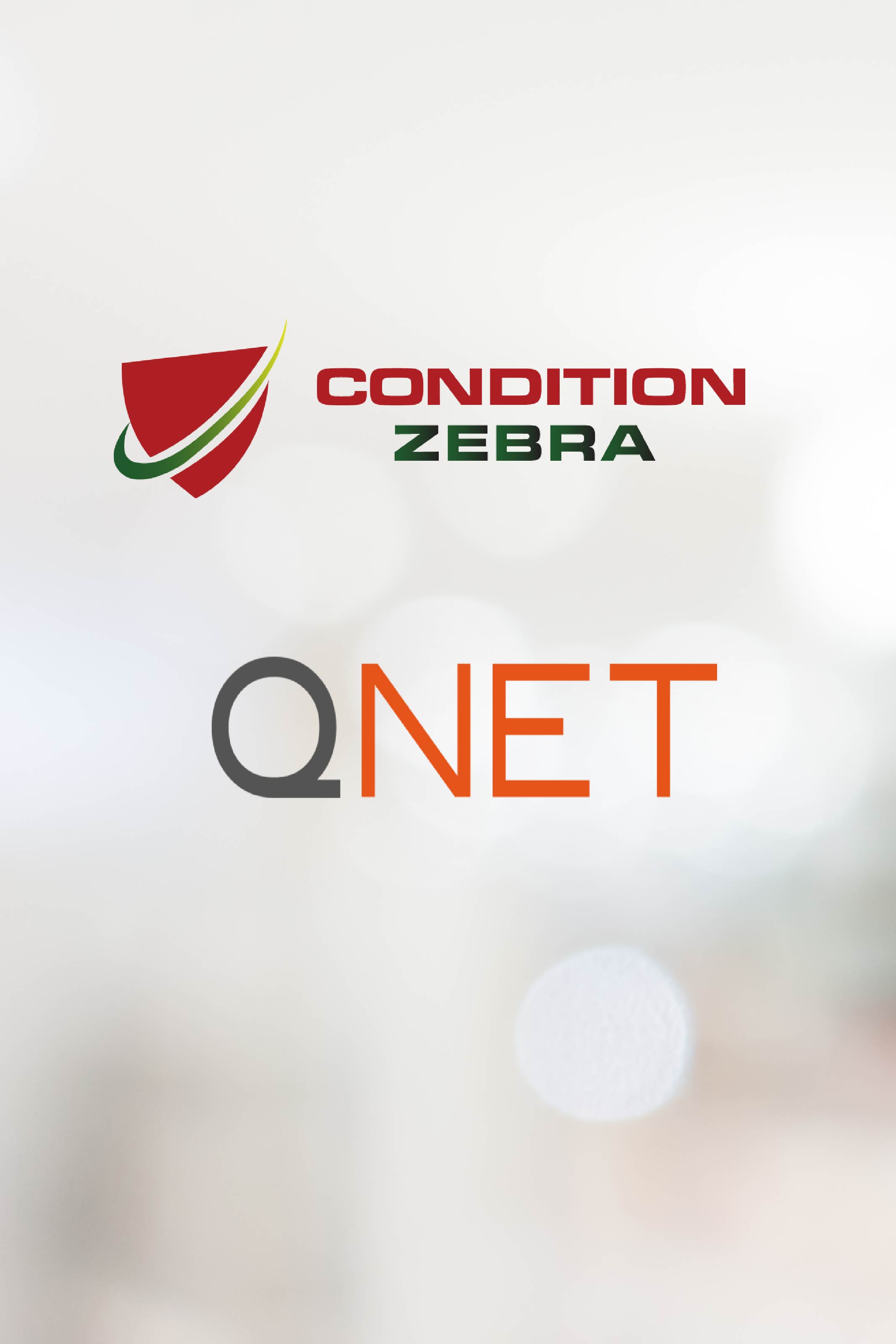 Condition Zebra And Qnet Announce New Strategic Partnership
Providing Information Security Solutions to Enhance Security Posture of Local Businesses in Vietnam.   
July 31, 2014
Selangor, MY –   Condition Zebra, a global Information Security Risk Management solution provider, and QNET, one of the leading ICT services providers in Vietnam, announces an exciting new partnership to extend Condition Zebra suits of IT Compliance and Information Security services with the capabilities needed to drive higher productivity, minimize the threats and better data protection.
"As IT infrastructures woes a growing concern, businesses now see the importance of allocating more budget on information technology, especially to enhance data protection and improving overall performance of the organization . Through the partnership, QNET is all set to introduce a new Information Security Management Solutions to Vietnam, bringing an innovative services for organizations to deal effectively with the pressing concerns of information security in today's competitive market. The entire Condition Zebra services will add value to any businesses current security efforts to help protect enterprises from costly wastage, liabilities and data breaches." said Pham Lê Hương, CEO of QNET
"Data protection tops the business priority lists in today's corporate world. Many businesses are on the lookout for external threats like cyber criminals, but recent research has shown that an insidious threat is always ever-present: an insider attack," said Wilson Wong, Managing Director of Condition Zebra. "Whether by intention or mistake, employee can easily commit a large portion of data breaches. Together with QNET, we are building bridges to help enterprises across the industry prevent, detect, and respond to both external and internal threats, enabling organizations to thrive in the area of data security and performance management."
The Condition Zebra suite of one-stop information security management services comprises of Penetration Testing| Digital Forensic| System Hardening. Penetration testing is not just getting a vulnerability scanner to scan and compile the report. If you are looking for a vulnerability scanner or security assessment checklist, we are not the right service provider to you. Moreover, Digital forensic is mostly used to collect, examine, recover and analyze evidence collected from computers, laptops, mobiles and any other digital devices. With the ever increasing volume of information created, stored and deleted, the investigation of fraud and cybercrime investigation has become technically complex and challenging. System Hardening is the first step to prevent your system and network from intrusion. It is a process to evaluate your system and network infrastructure and remove the common vulnerabilities.
A series of business seminar is anticipated to be carried out by both Condition Zebra and QNET in the coming months to increase the security awareness as well as educating the corporate leaders and working professionals in the respective country on the importance and impact of internal and external threats against an organization. To learn more about Condition Zebra service, click here.
About QNET:
Founded in 2010 with well-trained staff in knowledge era, QNET is a company dedicated for professional knowledge services focusing in consultancy, development of skills and management capabilities, practicing management reforms and deploying information and communication technology services, to help organizations and businesses entering knowledge era, developing their knowledge capacities and improving quality and performance of their organizations based on information technology.