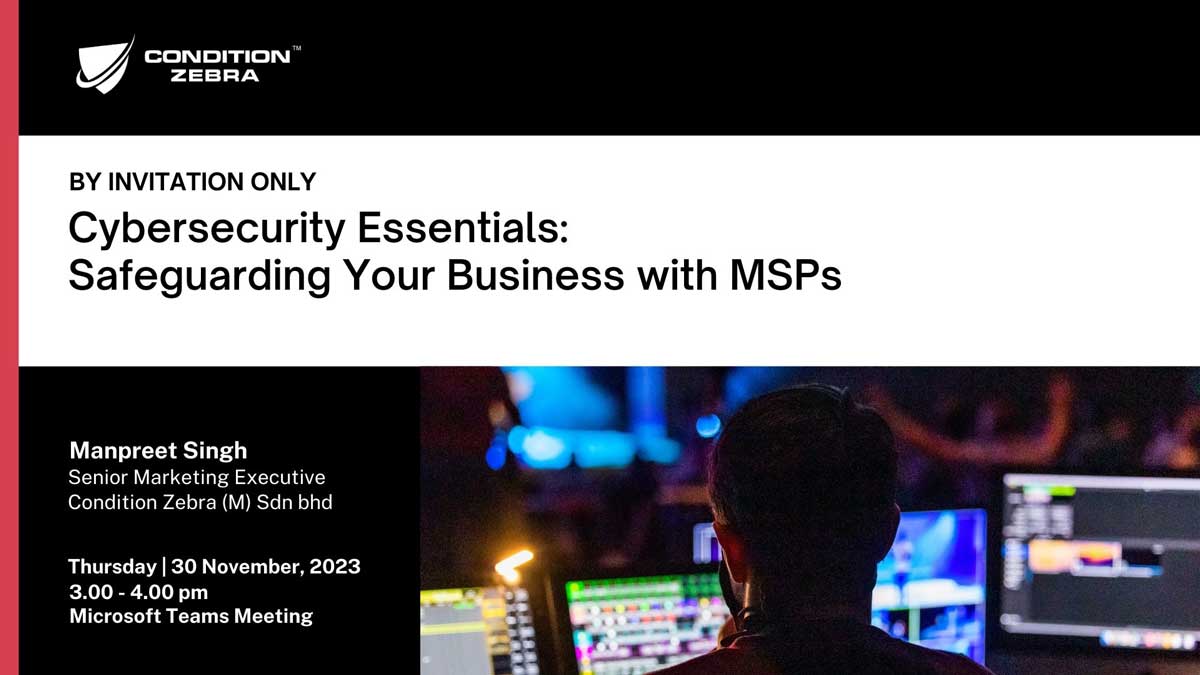 Cybersecurity Essentials: Safeguarding Your Business with MSPs
A Managed Service Provider (MSP) is a company or organisation that offers clients a comprehensive range of IT services, solutions, and support.
Condition Zebra MSP's takes on the responsibility of managing and implementing the Managed Detection and Response (MDR) and Information Security Awareness Program successfully.
The goal is to ensure cost efficiency, access to specialized expertise and technology, enhanced security and compliance, and scalability and flexibility for our clients.

Webinar Details:
Date: Thursday | 30 November, 2023
Time: 3.00-4.00 PM
Platform: Microsoft Teams Meeting
Agenda:

Overview of Managed Service Providers (MSPs)

Benefits and Advantages of MSPs

Condition Zebra MSP Service Offerings and Solutions

Key Considerations When Choosing an MSP

Case Studies
Registration Form
If you have any questions regarding this event please whatsapp us.